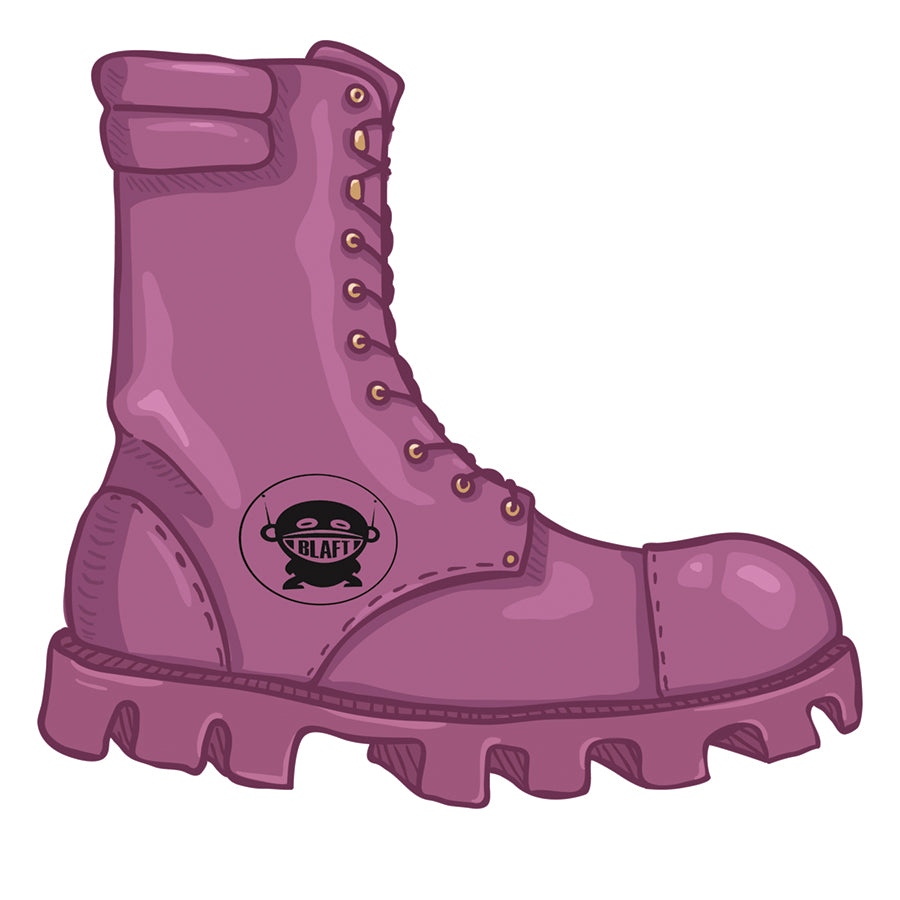 Blaft Reboot
Vanakam! 
Blaft has clocked eleven years since we started! Thanks for all the love, support, encouragement over the last decade!
The last few years have been pretty quiet here. We (Rashmi & Rakesh) got busy being parents, and we've only brought out two titles since 2016 -- Cherrie Chhangte's Mizo Myths and Tamil Pulp Fiction 3.
However! We have decided to grab 2019 firmly by its cloth-bound gold-foil-stamped front and back covers. We have a biriyani-patram-full of new & exciting books slated for release in 2019, including: a set of stories chronicling a zombie apocalypse in Chennai, a maths book about ghosts, a full-length Tamil mystery novel in translation, and more.
We're going to be at Bangalore Comic Con November 17-18 (this weekend!), Delhi Comic Con December 7-9, and Mumbai Comic Con December 22-23. Do tell friends, family, foes, colleagues, fellow book-loving brethren in these cities to please come by and say "hai". 
In Bangalore on Saturday, we'll be launching the first in a series of chapbooks: "Blaft Monographs on Cryptodiversity and Decoherence". This new 24-page booklet, Killer Echinoderms in Indian History, is written by Virender Murkblob, an expert on malevolent marine invertebrates and the various ways they have tried at attack or infiltrate Indian society over the centuries.
We will also have at our table a fresh printing of all 3 volumes of the bestselling Blaft Anthology of Tamil Pulp Fiction, along with our other books and comics: translations from Hausa, Japanese, Urdu, and Tamil, as well as pulp postcards, graphic anthologies about meat, hot pink picture books about monster boyfriends, and the weird and wonderful short fiction of Kuzhali Manickavel.
Annnnd! We will be selling a few brand new goodies such as tote bags, fridge magnets, and posters.
If you reside on distant shores and would like to read our books: first of all, we appreciate your spirit of literary exploration! Secondly, we've fixed up our webstore so it can finally handle international credit cards and orders from overseas without breaking down.
Our dead blog will be resurrected over here, and we'll do our best to keep it updated with short but satisfying urchagam-filled things for you to read.
See you at Comic Con!
---