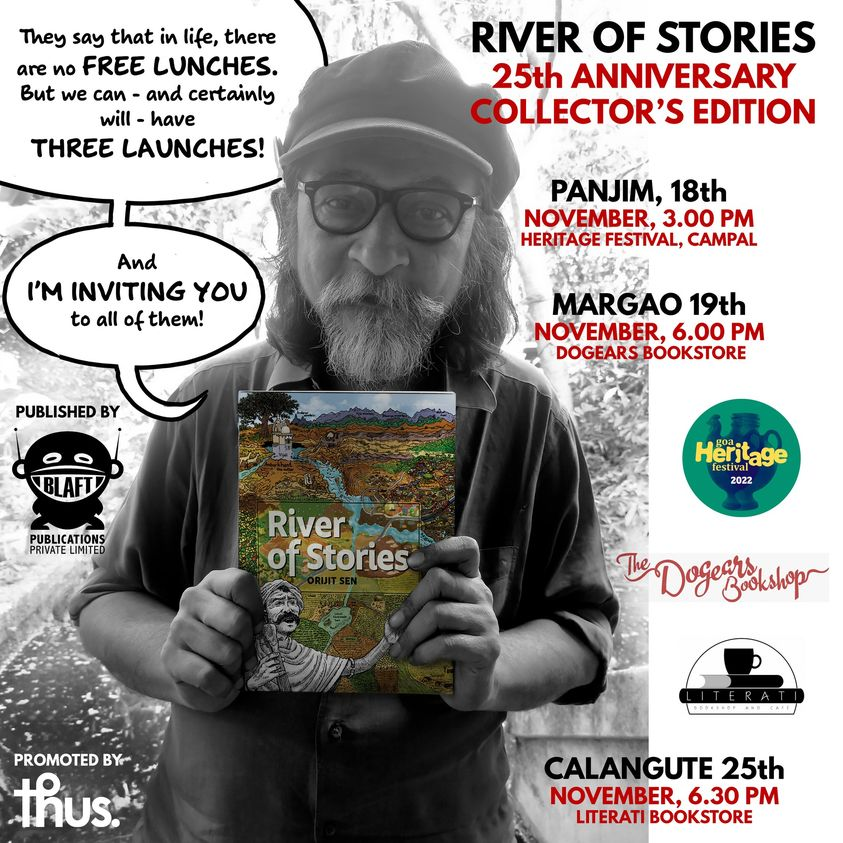 Launch Events for RIVER OF STORIES
Hi all,
We've got THREE launch events in Goa this week and next for River of Stories, Orijit Sen's graphic novel about the Narmada Bachao Andolan.
The first one's in Panjim on Friday at the Goa Heritage Festival:
The second one is the next evening (Saturday) at Dogears Bookstore:
And one more the week after, 25th at Literati in Calangute!
Hope to see you there!
P.S. If you're not going to be in Goa, you can pick up the book on our website... Today (Nov 13) is the last day to pre-order at a discount!
---