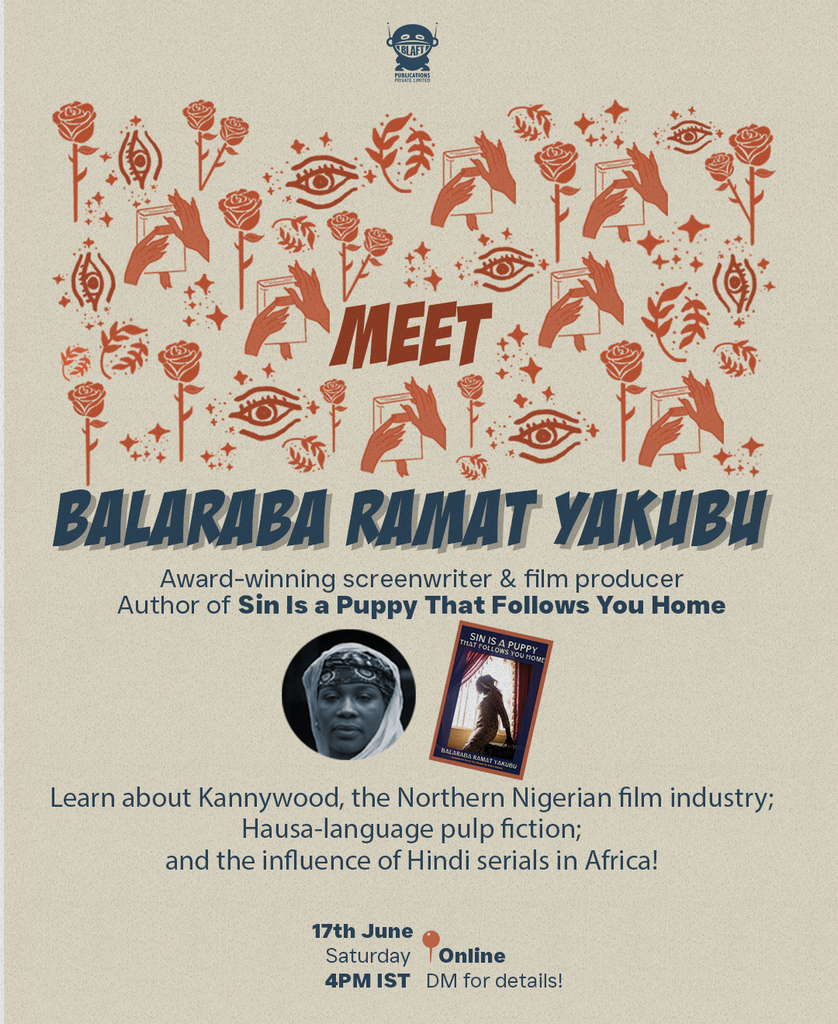 Meet Balaraba Ramat Yakubu!
Exciting short-notice announcement:
We have an online event on Saturday 4 PM: a meet-the-writer with Nigerian screenwriter and novelist Balaraba Ramat Yakubu, author of Sin Is a Puppy That Follows You Home.


She is in Delhi at the moment--unfortunately, it was a bit too last minute to set something up at a bookstore, so we're doing it online!

Yakubu writes in Hausa, spoken by about 40 million people in West Africa. Among indigenous African languages, it's got one of the most thriving publishing industries--as well as a film industry, called Kannywood (after Kano, the cultural capital of the region.) She has been at the forefront of this popular culture scene for over three decades, with many novels and hit films to her credit.
Come listen and learn about Kannywood, Hausa-language "soyayya" fiction and the censorship struggles it has faced, and the influence of Hindi films in Africa!
Mail us at blaft@blaft.com or DM on Mastodon,  Instagram, or Twitter for a link to the event.
See you there!
---