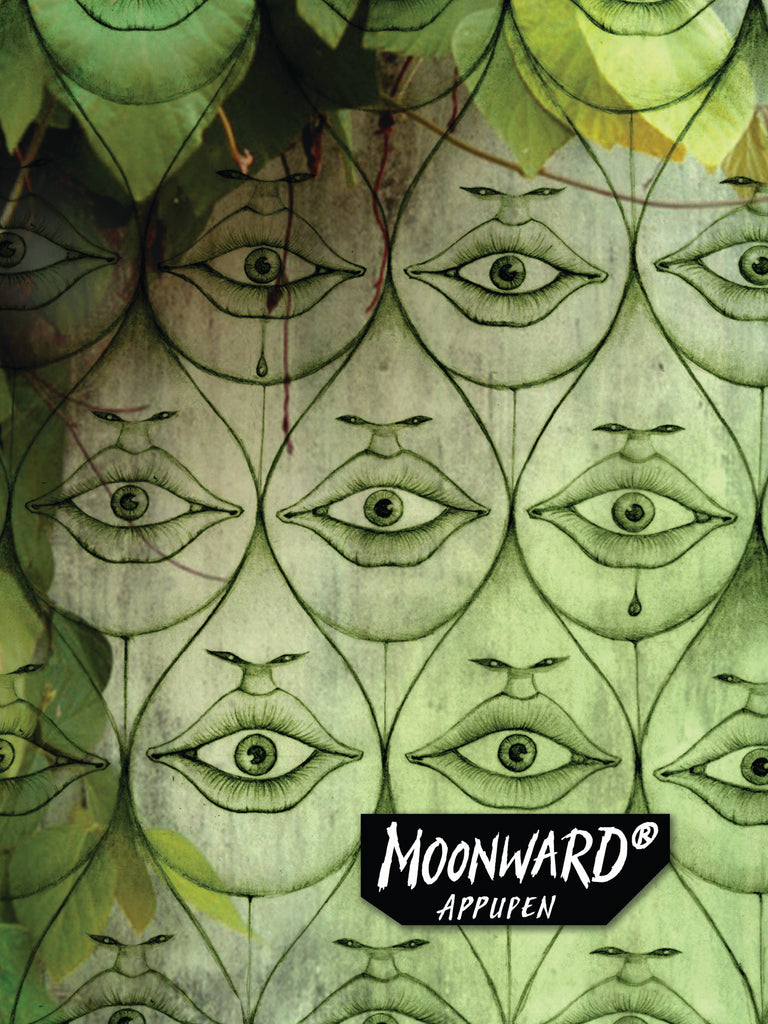 Reprint Drive for Appupen's MOONWARD
Today we get to announce a REPRINT DRIVE!!! for Appupen's superexcellent megatrippy ultradystopian veryfirst graphic novel MOONWARD, first published by Blaft in 2009, out of print for several years now.
When we began talking to Appupen about this project — 15 years ago! (clicks dentures, brandishes cane) – it wasn't a book yet, just some linked short comics set in a fantasy world called Halahala.
Halahala is named after the primordial venom born from the churning of the Ocean of Milk, which, when drunk, turned Shiva's throat blue. But if you're looking for more Hindu mythology, search elsewhere: Appupen's legends are entirely, startlingly original.
Since his first book, the Bangalore-based graphic novelist has released 3 more full length works set in Halahala, all of them exquisitely weird and wonderful. Go collect them right now:
Legends of Halahala (Harper Collins, 2013)
Aspyrus (Harper Collins, 2014)
The Snake and the Lotus (Context, 2018)
Apart from his graphic novels, Appupen writes a comic superhero, Rashtraman, with sidekicks Vigil Aunty, Propagandhi, and Cowboy:
With all of this amazing output we can't let MOONWARD, the graphic novel that started it all, remain out of print any longer.
If we can get 200 advance orders by the end of February, we're going to be launching this at the Indie Comix Fest in Mumbai on March 25/26. 
(If not, it may take a little longer.) 
So tell all your friends, relatives, comics fan acquaintances, and random strangers in the street! Order now!
---