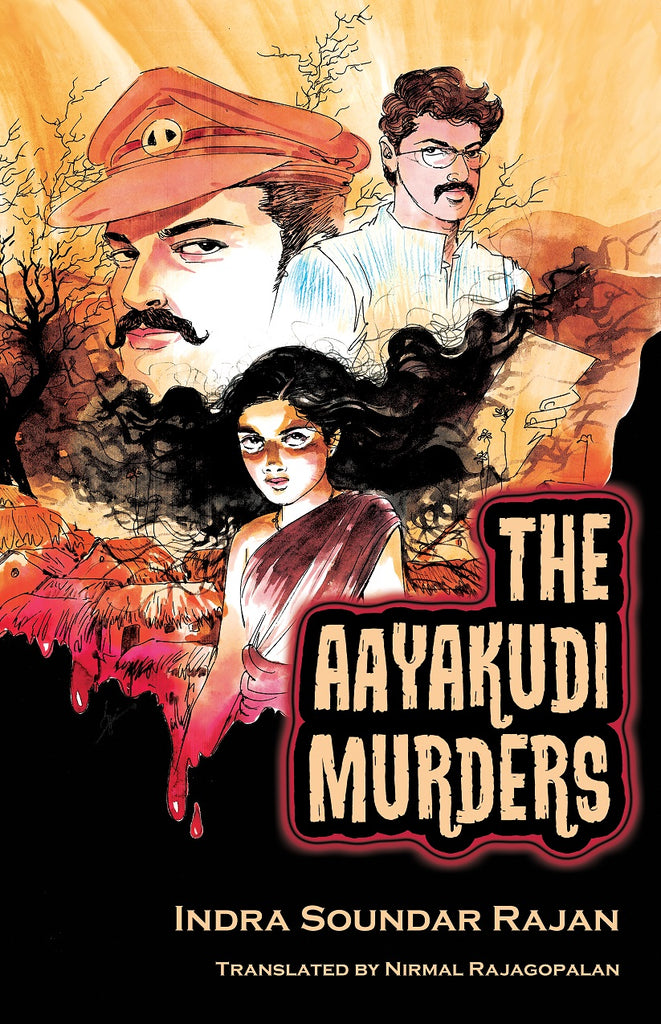 The Aayakudi Murders — Now Available for Pre-Order!
Releasing July 9!
Available for pre-order from our website (print and ebook) and from the Kindle Store!
Rajendran is a young journalist who works for a weekly magazine based in Chennai. When he first arrives in Aayakudi to investigate a curious tip about a ghost, the place seems like an ordinary, traditional farming village. Soon, though, Rajendran finds himself entangled in a head-spinning mystery involving ancient treasure, spirit possession, and a series of grisly killings. There's also the beautiful, troubled daughter of the village panchayat president... and the notorious evil sorcerer who wants her dead.
About the author:
Indra Soundar Rajan, one of the stalwarts of the Tamil pulp fiction scene, has been writing his unique brand of supernatural mystery thrillers for over 30 years. He's also known for his television screenplays, such as the long-running super-hit serial Marmadesam (Land of Mystery). He lives in Madurai.
About the translator:
Nirmal Rajagopalan works in construction and runs a data management startup. He spends his spare time scrolling through Reddit, watching cricket , playing frisbee and quizzing.  He has previously translated stories for The Blaft Anthology of Tamil Pulp Fiction Vol. 3. Nirmal lives in Chennai with his wife and four dogs.
---