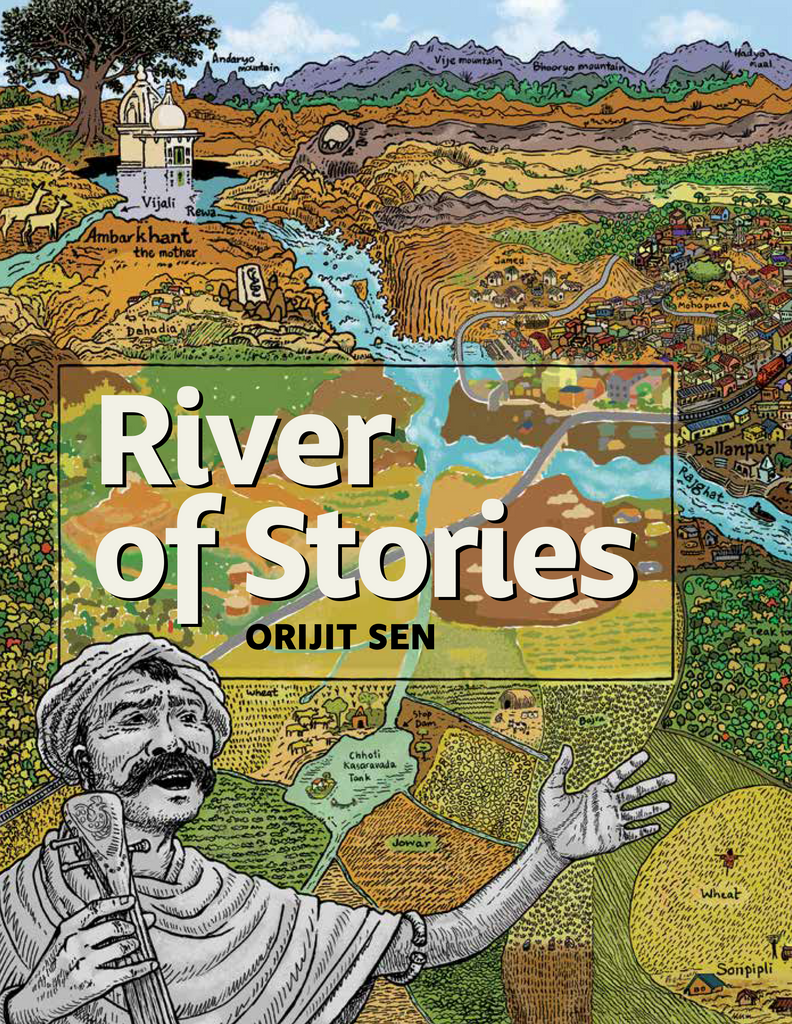 Upcoming release: River of Stories by Orijit Sen
We are very, very excited to announce that we will be bringing out a new edition of Orijit Sen's RIVER OF STORIES, the first Indian graphic novel, first published in 1994 and out of print for many years. It's Orijit's lightly fictionalised account of the Narmada Bachao Andolan and the forced relocation of Adivasi people by massive dam projects in Western India.
The book is an inspiring document of protest against environmentally destructive development projects, as well as an important piece of Indian comics history.
The new 25th* hardcover edition features forewords by Arundhati Roy and Paul Gravett, a gallery of images from Orijit's Narmada sketchbooks,
We'll be releasing the book in November, but it's
available now for pre-order
on our site, at a discounted price for a limited time. Go reserve your copy now!
*Yes, okay, it's been 28 years, but round numbers sound fancier!
---